Photo provided by Cheers Portrait Photographers.
Hey guess what? You can preorder my level 1 – 20 fifth edition adventure right now! The prices are about to go up, so preorder now to get the best deal.
In an earlier post about D&D in a Castle, I promised to show off the character backgrounds. Well here they are! Meet the characters…
Hope the Tiefling Celestial-Pact Warlock
Hope didn't ask to be born a tiefling. Hope didn't ask to be born homeless on the streets of Waterdeep. He grew up picking pockets and working as a lookout for the Xanathar Guild because his mother died when he was young, and the only person who would take him in was a one-eyed dwarf thief who went by Ma Grimmol. Ma Grimmol had a band of children working for her, and Hope showed a lot of promise as he rose through the ranks. Then Tiamat came to power and everything changed.
Those first months were rough. Refugees came to Waterdeep with nothing but the clothes on their backs. They had less than you. While the Xanathar Guild saw this as a prime opportunity to hustle some new folk, Ma Grimmol wanted to share the little she had. Hope stuck with her as she broke away from the guild, now an adult. He sheltered the refugees, helped them get clean clothes, food, and jobs. But the Xanathar Guild doesn't just let people walk away. Ma Grimmol met her end at the tip of a poisoned crossbow bolt. They were coming for Hope next. So the tiefling did something he hadn't done before. He prayed. It changed everything.
Hope's prayers were answered by Bremah, a solar from Mount Celestia and an agent of Bahamut. She had seen Hope's deeds, good and bad, and thought the tiefling might be a great ally in the battle against Tiamat. Though she could not slay Hope's enemies for him, she could grant the tiefling the power to do so and the power to aid the sick and less fortunate at the same time. Hope's warlock pact was made and the assassins who came for him from the Xanathar Guild were killed. The next day Hope signed up to join the Council of Waterdeep's new Force Grey and go out into the world to find supplies for the people. Bremah told Hope, "This is just the beginning. Soon, a sign will come. We will have a chance to strike a great blow to Tiamat."
Milakir Rystacia the High Elf Mastermind Rogue
Milakiir's parents immigrated to Waterdeep centuries ago to establish their glass business and raise their family. Through reliable production and moderate but long-term contracts, they have become some of the premier Waterdhavian glaziers (their competition has trouble competing with the cool-headed and centuries-long Rystacia business model).
Born almost two centuries into her parents' new life in Waterdeep, Milakiir has never known anything outside of the steady, comfortable, quotidian life as a merchant's child within the city's walls. Her parents always ensured she had access to anything she needed, but their family business never let them wander far from home. Milakiir always longed for something different; not just for adventure, but for recognition.
A childhood as a shop kid accustomed her to an existence in the periphery, always watching the comings and goings of customers without being noticed. She learned to tastefully eavesdrop without attracting the annoyance of the mark or a thwack from her mother. As she matured, she became trusted enough to work the shop when her parents were pulled elsewhere. Here, her small interactions with customers allowed her to practice different modes of speech or presentation, testing out different versions of herself with different customers and weaving intricate stories about her life for that person to believe. She began tying the gossip she heard around the shop together and using these connections to make new rumors or leap to new conclusions, until she became a trusted source of fresh gossip in the merchant community.
As she was approaching the end of her first century and the age of adulthood, she relished a future outside the confines of Waterdeep. Several decades of testing her own abilities within the social circles of Waterdeep meant that she had her foot in the door with any organization that would open to her, and having decided that she had tapped this pool for all it was worth. The end of Milakiir's adolescence was marred by the rise of the Cult of the Dragon, however, and her plans to rise to the top of the social circle were stymied by matters of mass extinction.
Muut the Yuanti Pureblood College of Whispers Bard (with a dash of Rogue)
Muut is a native of Chult, and triple agent (Dendar cultist, Savras Acolyte, Zhentarim) who trades in secrets. Muut is a bit disaffected with the cultist life, since the promised apocalypse never happened. Dendar seems to be in torpor now. Waterdeep is a safe haven, but it won't be for long, so any opportunity to set back the plans of Tiamat should be seized.
Muut's last assignment as a Cultist was to investigate a black obelisk in the town of Nightstone, while also scouting it out as a potential base for the Zhentarim. He met and befriended the town's ruler, Lady Verosa Nandar. He was out investigating rumors of nearby goblins when the town was attacked and burned to the ground by dragons. Oddly, Muut feels a sense of loss in relation to this, and has spent the last several years trying to understand what these strange things call feelings are.
Most of Muut's contacts among the Yaun ti cultists have gone into hiding, but the Zhent are always around if you know where to look.
Muut's interests lie in amassing enough power to survive, or if possible, end the threat of Dragons, so that the Yaun Ti can rightfully rule. To this end Muut's cultivated numerous contacts, friends, and allies. Muut is the friendliest Yaun-Ti you're likely to meet, but that's mainly because they take great pains to appear as humanlike as possible.
Tahrun Dahl the Human Path of the Zealot Barbarian
Tahrun was raised in a secret order dedicated to stopping Tiamat. His father Xavier Dahl was a renowned paladin of Bahamut in the order of the Talons of Justice. Great things were expected of Tahrun to follow in his footsteps but the words on the pages of the prayer books and the oaths always danced around in his vision. It was not easy for him to read anything. Tahrun was a great fighter but I failed at his daily studies.
Tahrun learned the Ptarian code by memory while rising to the top of the fighting ranks of the Talons of Justice, yet becoming a paladin eluded him. When Tiamat rose to power, Xavier was killed as was most of the order. Tahrun escaped to the last bastion of civilization in Waterdeep. Along the way he was ambushed by bandits. They attacked the wrong person. Tahrun defeated them quickly. One tried to run away up a tree, but the barbarian pushed down the tree and took his boots as the footwear seemed to have some magic ability. Now Tahrun can run up trees. He is sure these will help me when he climbs on the back of Tiamat to avenge the death of his father…
Thurien Kervran the Eladrin Fey Pact Warlock
Thurien is an Eladrin anthropologist, who's spent his two and a half centuries in the multiverse studying, cataloging, visiting, and appreciating the civilizations that inhabit most of the known planes. From the orderly bureaucracies of Celestia and the Hells to the chaotic, seemingly random societies that survive and thrive in Pandemonium and his own native Feywild, Thurien lives to experience and record other cultures.
Thurien hails from Mithrendain, the Autumn city of the Feywild, and that places lackadaisical approach to time keeping served Thurien and his studies just fine. Time to study, and eventually journey to, other worlds and planes was exactly what he wanted after all.
Eventually, Thuriens studies and tales of the fantastical societies he'd encountered during his short (for an Eladrin) life drew the attention of his betters in Fey society. It wasn't long after that that he found that he'd gained a patron – a mysterious figure with all of the power of a true archfey. His patron showed his influence through the wide variety of mystical implements he granted Thurien – from implements of planar travel to magical weapons that reflected Thurien's station as an agent of the archfey. With his patron's guidance and resources at his disposal, Thurien was able to travel the planes with ease he'd never imagined – and this went on for many years.
Eventually, however, Thurien became aware of Tiamat's victory on the world of Toril. Quite early in his anthropological career Thurien had visited Toril, and Faerûn specifically, due to that world's relatively high number of Fey crossings. To hear that this world – one of the first he visited – was in danger of losing it's incredible diversity and becoming a more or less purely draconic world was anathema to him.
With all haste he approached his patron in the established way, and informed them of his plans to intervene in this situation in Toril – surely a being of his power and with the resources at his disposal could make short work of this draconic incursion after all. However, to his utter dismay, his patron refused him. Thurien had become to valuable – too entertaining – to risk in such a minor conflict. After all, his patron reasoned, this world was no more special than any of the others of the scores he had visited. Thurien was therefore forbidden from visiting or intervening on Toril, though his patron did make an allowance for him to follow up on the world – in a century or two.
For Thurien, this was unthinkable. And so he made perhaps the most basic mistake any warlock can make; He disobeyed a direct order from his patron and made his way to Toril with all possible haste. He arrived on the Prime Material plane quite near to Waterdeep just over five years ago, and he wasted no time in announcing – in typical Eladrin fashion – that he would save this doomed world from its recent troubles. It wasn't until he was brought before the ruling council of the city that he realized his error. His patron had punished him for his arrogance – and he found himself reduced to a fraction of his former knowledge and power.
Luckily, he was as valuable to his patron as they had told him; He wasn't fully cast out from their graces. Perhaps most importantly, while he had lost access to nearly all of the magical implements and powers he once wielded, he was relieved to find that he still had the ability to call upon his patron's magical weapons. And although he hasn't had direct contact with his patron since he arrived in Waterdeep, it seems as though his patron must have decided that this adventure too could be entertaining. Perhaps, if Thurien proves himself worthy, his return to the Feywild could be as a hero, rather than as a fugitive or criminal.
Vorn "Last Born" of the Vul-Karatiki Clan the Goliath Path of the Ancestral Guardian Barbarian
Vorn was the youngest child of Vort "Chief Mountain" and Vasa "Dream Caller" of Vul-Karatiki clan. He had two siblings, his sister the eldest Vara "Sky Speaker" and his brother Varic "Bear Claw." Vorn's father Vort was chieftain of the Vul-Karatiki for as long as Vorn remembered. As was custom of the Vul-Karatiki clan on at the start of the fourteenth year of birth, Vasa "Dream Caller" would have a dream and a nickname would come forth for that clan member, this nickname which would stick until that member would accomplish a worthy deed. A new nickname describing that deed would be given to him by Vort "Chief Mountain" taking the place of the nickname given to him by Vasa. When it came to Vorn's first nickname, Vasa woke from the vision gasping "Last Born" a look of emotion on her face that Vorn had not known. Vort "Chief Mountain" chortled nervously "For about nine more months he can have that name." It was closer to eleven months later that everything would change for the Vul-Karatiki clan and Vorn the "Last Born."
The Vul-Karatiki were traveling near mountain village of Parnast towards the Greypeak Moutains. Vorn nearing the age of 15 went out hunting alone and at the crack of daylight came upon the fresh remains of some sort of drake, thinking this could be his chance to shed the nick name "Last Born," Vorn brought back the drake remains and claimed he killed the beast much to the delight of his clan. By the tonight's fire you will be known as Vorn "Drake Smasher," Vort "Chief Mountain" exclaimed. Nearing the end of their travel day the Vul-Karatiki witnessed a wonder that took their breath away, a flying Castle.
Castle Skyreach under the control of Cult of the Dragon and lead by Rezmir the Black had just taken off from Parnast under distress, heroes had just tried to board Castle and were being disposed off in the Village. The Castle on high alert, saw the Vul-Kartiki clan and wanting to leave no witnesses to their departure sent out white dragon Glazhael "The Cloud Chaser." Glazhael swooped down on the Vul-karatiki blasting them with her icy breath and then landing to finish them off. Decimated by the initial attack, Vort "Chief Mountain," Vara "Sky Speaker," and Varic the "Bear Claw" fought valiantly while Vasa "Dream Caller" ran and grabbed her youngest child. Dragging him from the fight, she flung him off the side of the Mountain, with her last words being, "Remember us." Vorn tumbled down the side of the mountain landing on a ledge out of sight of the battle above but still able to hear the carnage happening above as the darkness of night fell upon his battered body.
Vorn "Last Born" scaled the mountain the next day, coming to the massacre that had befallen the Vul-Karatiki clan. He found and buried the remains of his clan including his sister Vara the "Sky Speaker," his brother Varic "Bear Claw," and his mother Vasa "Dream Caller." Only his father's body Vort "Chief Mountain" was missing perhaps eaten whole by the Cloud Chaser, taken prisoner, or some other fate. The only thing found on the battlefield from his father was Vul-Karatiki chieftain shield, known as the tiki shield for short, it is a magical shield wielded by the chieftain of the Vul-Karatiki.
Vorn spent weeks honoring his clan and during the Rise of Tiamat was too busy surviving out on his own, lost in a state of despair. Years into the New Age of the Dragon , one night Vorn had a vision as he dreamed, upon waking he was snapped out of his despair. That same day he left the safety of the Mountains he had always known.
Many days out of the Mountains, he came upon the rest of the party. They brought him back to Waterdeep where Vorn found a safe haven, a place to fight the dragons, honor his clan the Vul-Karatiki, and most importantly companions he would call friends!
What's Next?
A 28-page bullet point recap of our three-day game written by the amazing players!
If you like what you're reading please follow me on Twitter, like World Builder Blog on Facebook, check out my podcasts, find my products on the DMs Guild, tell your friends about the blog, and/or leave me a comment and let me know you think. Thanks!
Logo by Dylan Todd.
Hey guess what? You can preorder my level 1 – 20 fifth edition adventure right now! The prices are about to go up, so preorder now to get the best deal.
Wooo! I have two big things to share today.
Burn Bryte
I am super proud to finally announce Burn Bryte! For the last year, I've been helping an amazing team of designers, artists, editors, and Roll20 staff create a new science fantasy RPG optimized for the virtual table. The design team included Jim McClure, Kat Khul, Darcy Ross, and myself.
Here's the news from Roll20's announcement about the world of the game:
The Burn Bryte universe is experiencing a possible end… just as there was a "big bang," many scientists predict the possibility of a "big crunch," and as such the universe our players are trying to survive in is shrinking– with resources becoming increasingly scarce and cultures that never were forced to interact with each other suddenly cornered into the same galactic real estate. And while all of this sounds intense and bleak, we believe that many who play the game will be heroes that are simply living their best lives helping others through the blow out that is the end of the existence.
The game has a core mechanic to go along with our idea of escalation and rising complications that we see in so many science fantasy stories. Here's how Jim McClure describes the mechanic:
Every player has the same eighteen skills (six Physical, six Mental, and six Social) and almost every roll made is a skill roll.

Skills are rated from a d4 to d12  with d12 being better. Dice sizes are d4, d6, d8, d10, and d12.

When a player makes a skill roll, they roll multiple dice of the skill they are using, and if they do NOT get doubles, the roll succeeds. Getting doubles is a failure. The number of dice they roll outside of combat is based on the skill roll's complexity.

In combat players will roll two dice of the skill they are using for the first action they take on their turn, then three dice for the next action, four for the one after that, and so on. Players get to choose how many actions they want to take in a turn, but a failure on a roll results in the end of their turn, plus additional consequences.

We empower players to press their turn/actions as far as they want, with increasing levels of risk the further they go. This is also just the bare bones of the system, there are advantages, Nova Points, Health Levels, Story Path advancement, and space ship combat just to name a few other mechanics in the game.
In the coming weeks, we'll be revealing more and more about the game and a public playtest for Roll20 subscribers should be happening soon. I cannot wait to reveal our species and more to you. Get ready for an awesome ride!
Embers of the Last War
Speaking of awesome rides, I am proud to announce I am also the editor of the Embers of the Last War storyline for the DMs Guild Adepts and the D&D Adventurers League. Eberron has always been my favorite setting and it is a HUGE honor to help craft the overall storyline and work on the adventures for the game with people. You can read more about the storyline, the amazing authors working on it, and my thoughts on Eberron in the official announcement.
If you like what you're reading please follow me on Twitter, like World Builder Blog on Facebook, check out my podcasts, find my products on the DMs Guild, tell your friends about the blog, and/or leave me a comment and let me know you think. Thanks!
+ More Blog Posts +
Hey guess what? You can preorder my level 1 – 20 fifth edition adventure right now!
I'm at Gen Con! If you see me, please feel free to say hello. I'd love to meet you.
In addition to our traditional DSPN Q&A panel, I'm on two Roll20 panels. These panels are going to announce something huge. Just what is #projectgasball? Join us on Saturday for our panels at 2PM and 4PM to find out.
Here's the panels I'm on… They're all Saturday 8/4:
If you come to that last one (our sweet, sweet podcast panel) you'll get the location of our after hang! Plus prizes, Rudy Basso, Venture Maidens, Dames & Dragons, and more!
There's also some VERY cool announcements happening in those Roll20 panels. See ya at the con!
If you like what you're reading please follow me on Twitter, like World Builder Blog on Facebook, check out my podcasts, find my products on the DMs Guild, tell your friends about the blog, and/or leave me a comment and let me know you think. Thanks!
Hey guess what? You can preorder my level 1 – 20 fifth edition adventure right now!
EBERRON!
If you haven't seen the announcement, Eberron for 5th edition Dungeons & Dragons is here. Keith Baker along with DMs Guild Adept Ruty Rutenberg, put out the Wayfinder's Guide to Eberron on the DMs Guild (which became a Platinum Best Seller in an hour).
This announcement also meant that anyone can now put up Eberron content on DMs Guild. This is super exciting to me as it is my favorite setting for any RPG. As a Guild Adept, I was lucky to get an advanced copy of the Wayfinder's Guide to Eberron. Along with seven other Guild Adepts, we put together a book of mini-adventures that launched the same day as the Wayfinder's Guide.
Encounters in Sharn is already an Electrum Best Seller on DMs Guild! Check it out. It has episodes written by Will Doyle, Greg Marks, Shawn Merwin, Alan Patrick, Ashley Warren, Travis Woodall, and me. It was all beautifully laid out by Rich Lescouflair and I edited the piece. Here's the description:
Welcome to the City of Towers! This premiere Eberron supplement from the Guild Adepts brings you 12 mini-adventures for 5th edition D&D set in Sharn. The mini-adventures are made for characters of levels 1 – 10 and focus on the intrigue, excitement, and noir of Sharn!

This supplement is meant to be used with the Wayfinder's Guide to Eberron!

The encouters:

The Callestan Clash – This fight-club-meets-street-carnival episode is recommended for 3rd to 5th level characters and optimized for five characters of 4th level.

Congratulations, You're a Winner! – This chase through the skies is intended for 5th to 10th level characters and optimized for five characters of 8th leve

The Double-Cross – A woman walks into the adventurers office, begging for help… but all is not what it seems. This episode is intended for 1st to 4th level characters and optimized for five characters of 3rd level.

Double Immiscibility – The assassination in a potion factory episode is designed for a group of 1st to 4th level characters and optimized for five 3rd level characters.

The Fallen Mad: Excursion – The first of three linked episodes optimized for five 5th level characters. Can the characters find a cleric of the Silver Flame who went missing in the underbelly of Sharn?

The Fallen Mad: Excavation – The second of three linked episodes optimized for five 5th level characters. In the dim light of dragonshards, the characters uncover something evil.

The Fallen Mad: Excommunication – The final of three linked episodes optimized for five 5th level characters. What happened to the cleric of the Silver Flame? The characters are about to find out.

Get the Message – This lightning rail chase is designed for 1st to 4th level characters and optimized for five characters of 3rd level.

Possession is Nine-Tenths – This story follows the adventurers throughout their time in Sharn with encounters appropriate for 3rd, 5th, and 9th level characters as they unravel a mystery with the goblin Stab.

King of the Heap – The junkyard showdown is designed for a group of 1st to 4th level characters and optimized for five 3rd level characters.

Reflections of the Delirium Stone – This heist-in-progress episode is intended for 5th to 10th level characters and optimized for five characters of 8th level.

Special Delivery – When a courier turns up dead in the streets, it's up to the characters to figure who did the deed. This episode in Oak Towers is designed for 1st to 4th level characters and optimized for five characters of 3rd level.
If you like Eberron, stay tuned. There's more announcements coming!
Also, if you're headed to Gen Con next week, come say hi!
If you like what you're reading please follow me on Twitter, like World Builder Blog on Facebook, check out my podcasts, find my products on the DMs Guild, tell your friends about the blog, and/or leave me a comment and let me know you think. Thanks!
+ More Blog Posts +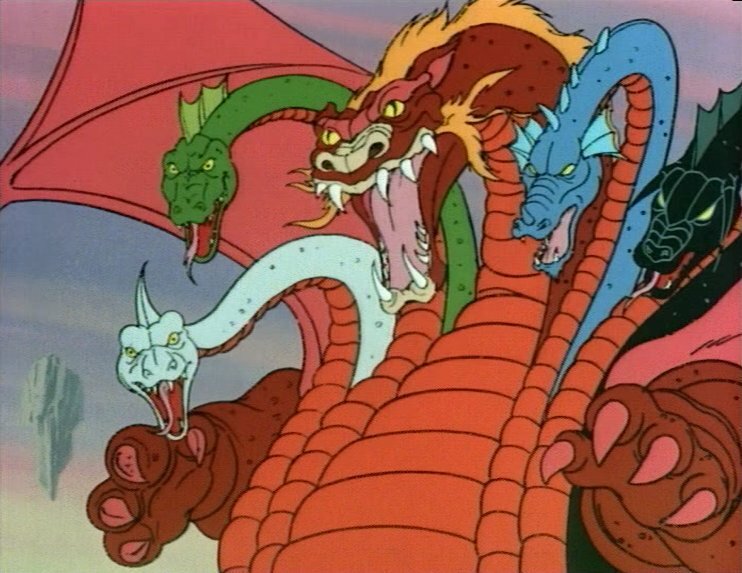 Hey guess what? You can preorder my level 1 – 20 fifth edition adventure right now!
I was very fortunate to get to attend D&D in a Castle as a guest dungeon master at the beginning of July! If you've been following this blog, you know the set-up for my adventure was, "What would the world look like ten years after adventurers failed to stop Tiamat's arrival in the Faerûn in the Tyranny of Dragons storyline?"
I've had a lot of people asking me how I prepared for the three eight-hour days of DMing for the event, so I thought I would share the process.
Step 1. Set Goals
As I started to prepare for this adventure I set some goals for myself. So I made this list.
Keep the adventure loose and filled with meaningful choices, so the characters could drive the story and choose how they tackled obstacles.
Give the characters the chance to take the world back from Tiamat.
Make the world feel like it belonged to dragons.
The characters should encounter a lot of dragons and a lot of dragon allies.
The characters' backstories should be part of the game's story.
I used this list to guide the rest of my adventure building. If I was lost about what to plan next, I referred back to these goals.
Step 2. Bring in the Players
Since I already had a blog post about my world and I was introduced to the six players who would be playing in my group months before the event, I shared the post with them and we began to begin creating characters together online. I learned what kind of characters they wanted to create, that they enjoyed a mix of roleplay, exploration, and combat encounters, and got their backstories, which I'm going to share in a future post with their permission.
Step 3. Make a Rough Outline
Once I knew the world and the characters, I set about making an outline for the overall story. I knew I wanted my player characters running all over Faerûn to experience the different ways the dragons had terraformed the world. I needed to give them motivation to do just that. I came up with this idea:
When Toril was young, Tiamat saw it as a world to conquer. Bahamut wanted to protect Faerûn so he sent six warriors with weapons forged of his own blood to guard the world. These weapons, when brought together, had the power to slay Tiamat. She stayed away. Eventually Faerûn flourished and Tiamat was trapped in Avernus, the first layer of the Nine Hells. Bahamut's warriors died and were buried in secret tombs with their weapons.
I used this information to start a rough outline. I needed a way for the characters to get the initial information, tombs for the warriors and encounters they would face on their journeys between tombs (some of which I related to their backstory and others were to show how insane the world had become). Then I added a twist.
At some point in their journey to collect these weapons, Tiamat would become wise to the characters' search for the weapons. At that point she would send her dragons to receive the remaining weapons, and the characters would have to delve into dragon lairs if they wanted the items.
Using all this information, I ended up with a numbered outline that looked like this:
The characters learn from Bel, a pit fiend in Avernus who wants to see Tiamat returned, about the weapons.
The characters travel to tombs and experience encounters in between to retrieve the first four weapons.
The final two weapons are taken by dragons to their lairs. The characters must delve into these lairs.
The characters face Tiamat in her lair.
Step 4. Map
This incredible map from Ryan Hennesy, the designer of this very site and an amazing cartographer, was the next step. Since I didn't know in what order my players would tackle the tombs and lairs, I asked him to put all five tombs (one tomb had two warriors) and all five lairs of Tiamat's captains on the map. The map really helped build the world and was a super useful tool during our game!
Step 5. Fantastic Locations
Rather than build five tombs and five dragon lairs and only use half of them, I decided to make modular dungeons that could thematically fit both the dragons and tombs and easily swap elements in an out. I wanted to be able to control the number of rooms in each dungeon so I could scale the location up or down in size based on how much time we had left in the day and how much the players seemed to be enjoying the place. Good thing I had Sly Flourish's Fantastic Locations by Mike Shea, a book that allows for everything I just said. I had already read the book, but I needed a refresher. I was super busy leading up to the event, but luckily Mike just put out an audio book version narrated by Rudy Basso, so I could review the book while doing other tasks. You can get the book on audible. (Shameless plug: If you use our special DSPN link, you can get it free.)
So I just pulled my favorite dungeons out of the book, made some bullet pointed notes about what encounters I wanted in each room, and the dungeons were set!
Step 6. Encounter and Item Details
Once I had my story outline and my dungeon bullet points, I made a list of one-line encounters that could happen involving Tiamat's minions, the character backstories, and the devils who were involved. These were quick and easy, but from them sprung memorable moments, such as the time our bard sold his soul for an invisible roc. Yep.
Then I also designed their magic items, using items in the Dungeon Master's Guide and then making tweaks so the weapons were optimized against dragons.
Did It Work?
So did it work? I can tell you I had a blast. I think my players did too. For one thing they worked together to do a 28-page, bullet-pointed recap of the story after it was done. This document makes my DM heart happy. With their permission I may share it with all in a future post.
Oh, and they also wrote this:
If you like what you're reading please follow me on Twitter, like World Builder Blog on Facebook, check out my podcasts, find my products on the DMs Guild, tell your friends about the blog, and/or leave me a comment and let me know you think. Thanks!