It will likely be no surprise for any of you to learn I was in an improv troupe in college.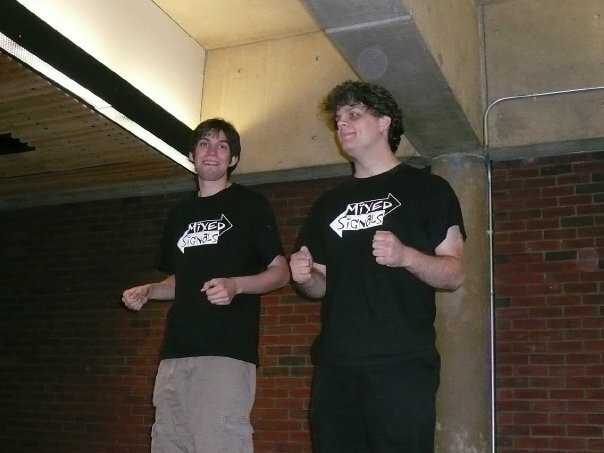 I know many of us Game Masters heard or read the old piece of advice to say, "Yes, and…" when a player throws out an idea as a way to build story cooperatively. That advice is often immediately followed up or preceded by the person telling you that this idea is a basic rule of improv comedy.
Why not apply improv comedy advice to RPGs? It makes sense. D&D is basically improv fantasy. Dread is basically improv horror. Night's Black Agents is basically improv super spies vs vampires. And so on. It's all collaborative storytelling.
The "Yes and…" technique is a handy piece of advice that I employ in my games (to a point, but that's another post). It got me thinking, "Are there other improv comedy techniques or tips we can steal for our games?" Yes. A lot.
Today I want to share one mnemonic I learned in improv that helps establish scenes and brings NPCs to life. It helps when I need to create an NPC on the spot and breathes pizzaz into any generic shopkeeper or street urchin. It helps give named NPC 41 in a published adventure a personality and backstory without panic. It keeps you calm when the players zig and you expected them to zag. All you need to do is think, "LARCH." That's Location, Action, Relationship, Characterization, and History.
Location
When it comes to meeting an NPC, the first thing you should establish is their location. Where an NPC meet the player characters says a lot about that NPC. For instance, if the characters get an invitation to meet the NPC for a meal, do they dine in the common room of a run down tavern, the private club room of an upscale establishment, or the NPC's home (which could be a home-cooked meal in a shack or a feast prepared by servants in a mansion)? Do they meet for breakfast, lunch, dinner, or afternoon tea? If the characters meet the NPC on the street, is a shadowy alley, paved main street, or trail in the wilderness? All of these details say quite a bit about the NPC by showing the characters where they feel most comfortable. Before you get into describing the NPC, describe their location.
Action
NPCs do not stand around and wait for the characters to approach them. They're busy people! The evil cult leader is in performing a sacrificial ritual or reading an ancient tome or taking a nap when the characters roll up to her hidden swamp cave. A busy noble asks the characters to join him in his carriage as he rides from one appointment to the next. An urchin begs passersby for copper pieces as she shares rumors with the characters. A scientist browses through some album covers in a record shop as she casually passes the player characters her secret formula. Actions speak louder than words and clue the players into each NPC's personality. By deciding what actions your NPCs are taking when they meet with PCs, it helps you as the GM settle into that particular character as well.
Relationships
NPCs should know other people and places in the world beyond the player characters. During conversations with the PCs they should mention friends, acquaintances, enemies, rivals, family, celebrities, favorite dining establishments, inns to avoid, and more.It is most fun to connect new NPCs to people and places already known by the characters. If the adventurers are referred to the NPC A by NPC B, NPC A should mention NPC B's name and how they feel about that person.
You start to fill out your world with new connections and interesting relationships and plots when you do this. If NPC C hates NPC B who is friends with NPC A, then odds are NPC C also hates NPC A… but maybe not! (Wouldn't that be interesting?) Forming these relationships helps establish an NPCs character by connecting them to the world and simultaneously builds out your world. It also helps the characters get an idea of who your NPCs are beyond their presented self. If the kindly grandma hates the noble paladin, someone is probably not what they seem.
Characterization
Personality and mannerisms are two important components to your NPC. When you're making a new NPC write down an adjective and an character archetype and play to those ideas (e.g. Upstanding Criminal, Cowardly Clerk, Noble Henchmen, Loyal Politician, Mad Scientist). These words should have no strict interpretation. You are the only one who will ever see them. You decide what they mean. For instance "Mad Scientist" could mean an inventor who is angry, or a crazy supervillain with no post-graduate degree of any kind. By writing two words down next to the NPC's name, you'll remember more details about the character the next time they cross paths with the PCs.
If you need to create an NPC on the fly, choose or roll on the table below. If you want to take things a step further, use the tables in my NPC mannerisms post.
| | | | |
| --- | --- | --- | --- |
| d20 | Adjective | d20 | Noun |
| 1 | Noble | 1 | Sodlier |
| 2 | Sleazy | 2 | Criminal |
| 3 | Reluctant | 3 | Henchman |
| 4 | Pious | 4 | Scientist |
| 5 | Cowardly | 5 | Politician |
| 6 | Stoic | 6 | Youth |
| 7 | Mad | 7 | Hermit |
| 8 | Exhausted | 8 | Spy |
| 9 | Worldly | 9 | Artist |
| 10 | Powerful | 10 | Scholar |
| 11 | Polite | 11 | Clerk |
| 12 | Rude | 12 | Urchin |
| 13 | Excitable | 13 | Devotee |
| 14 | Competitive | 14 | Outsider |
| 15 | Broken | 15 | Merchant |
| 16 | Optimistic | 16 | Parent |
| 17 | Bored | 17 | Laborer |
| 18 | Curious | 18 | Hunter |
| 19 | Cursed | 19 | Liar |
| 20 | Lonely | 20 | Leader |
History
Your NPCs didn't just suddenly appear in the world. They have been living in it their entire life (probably). What accomplishments do they still talk about that exist in the world at present? How do they feel about big world-shaking events of the past, or even smaller events, like what the PCs did on their last quest? NPCs should have feelings about events that transpired before they met the characters and should have an impact of their own (no matter how small) on the world. If the merchant up and leaves town because the PCs threatened him, how does the rest of the community react to see their favorite bait and tackle shop close its doors after 20 years because some hooligans scared Mr. Potter? Just like relationships, when you create history, you're defining your NPC and worldbuilding at the same time.
If you like what you're reading please follow me on Twitter, like World Builder Blog on Facebook, check out my podcasts, find my products on the DMs Guild, tell your friends about the blog, and/or leave me a comment and let me know you think. Thanks!