Hey, everyone! I was on a recent episode of The Tome Show, hosted by Jeff Greiner and Tracy Hurley, along with guests Sam Dillon and Eric Paquette. We reviewed the D&D Next adventure Dreams of the Red Wizards: Dead in Thay, available on dndclassics.com. Check out what we had to say about this massive, sprawling dungeon crawl (which was basically awesome adventure, great dungeon crawl, just ignore the plot holes – kind of like Pacific Rim). If you buy it, it's easy enough to adapt all or parts of the super-sized dungeon for your home game, even if it's not set in the Forgotten Realms.
Take a listen….
http://www.thetomeshow.com/e/dead-in-thay-tome-237/
Here's the description of the Forgotten Realms-set adventure from the website.
Szass Tam, the lich lord of Thay, and his Red Wizards threaten to dominate all of the Sword Coast. The Bloodgate, an elemental node of power, must be destroyed in order to stop him. This adventure is part two of the Dreams of the Red WizardsSundering storyline, directly tied to Scourge of the Sword Coast, and loosely connected to the events in Ghosts of Dragonspear Castle.

Dead in Thay is a tribute to Tomb of Horrors, The Ruins of Undermountain, and other killer dungeons. The monsters, traps, and hazards in the adventure create a deadly challenge.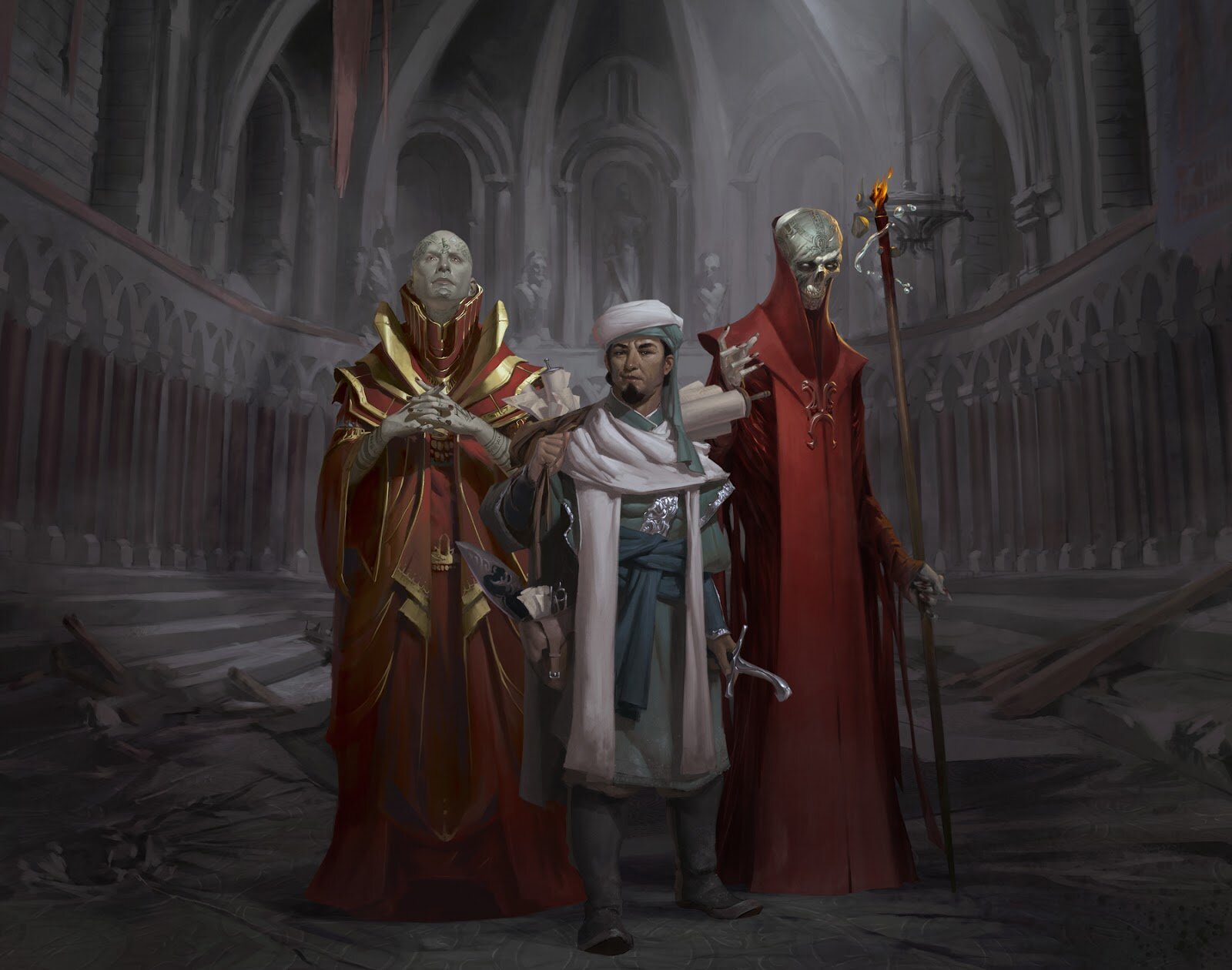 If you like what you're reading, please check out my podcast on The Tome Show, follow me on Twitter, tell your friends and share this blog post, and/or leave me a comment and let me know you think. Thanks!