A new episode of my podcast, The Round Table, is up on The Tome Show's website.
---
I sit down with game designer Monte Cook of Monte Cook Games to discuss the tenth anniversary of Ptolus, players and game masters sharing the cost for RPG products, Numenara, The Strange, Gods of the Fall, No Thank You, Evil!, Gen Con, and more. This podcast was recorded on July 8, 2016.
---
---
---
---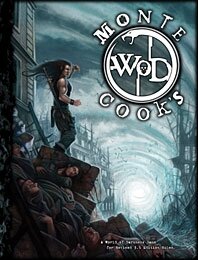 ---
Links:
---
If you like what you're reading please follow me on Twitter, check out my podcasts, find my products on the DMs Guild, tell your friends about the blog, and/or leave me a comment and let me know you think. Thanks!